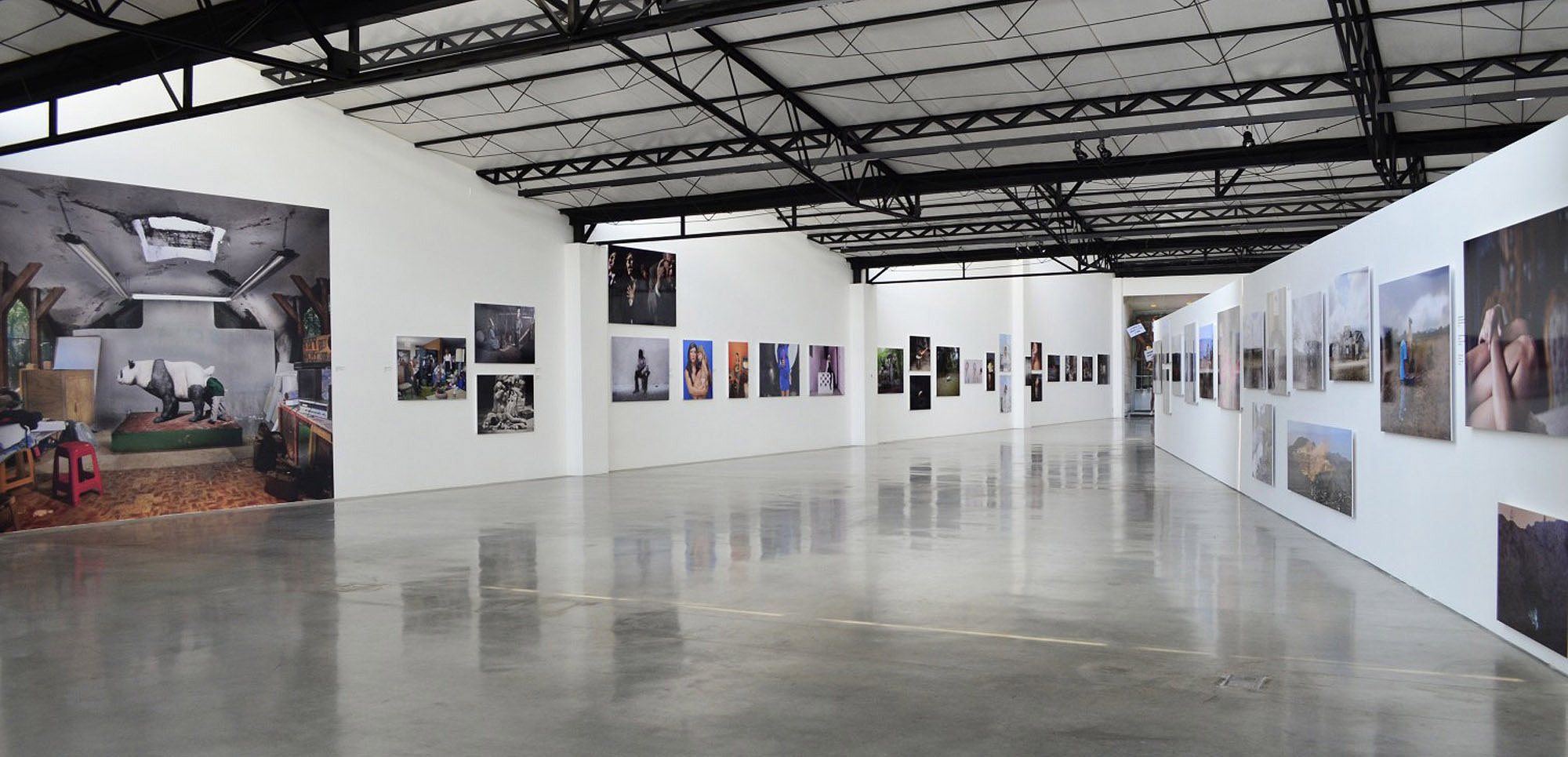 .
El Foto Museo Cuatro Caminos #FM4C es un proyecto de la Fundación Pedro Meyer como museo quiere no sólo ser un espacio de exhibición, sino un lugar de producción de conocimiento, de formación y de experiencias múltiples, un proyecto cultural al servicio de la sociedad y de su desarrollo. Un espacio diverso, permeable e incluyente.
El museo proporciona experiencias educativas, que detonan la creatividad  a partir de la interacción transmedia con la imagen y la cultura visual. Atiende públicos de todas las edades reconociendo las necesidades y conocimientos previos de los distintos tipos de visitantes.
Ubicado al norte de la Ciudad de México en Ingenieros Militares no. 77, a un par de cuadras del Metro Cuatro Caminos, entre la delegación Miguel Hidalgo y el municipio de Naucalpan, en lo que fue una fábrica de plásticos de la década de los cuarenta. Ésta es una de las zonas de mayor crecimiento de la ciudad de México, con una población circundante de casi 3 millones de habitantes.
El proyecto arquitectónico implicó la remodelación de la nave industrial original, así como la creación de nuevos espacios y comenzó a principios de 2012. Estuvo a cargo del arquitecto Mauricio Rocha quien se ha distinguido por su creación de espacios culturales en todo el país. Cuenta con más de 5,000 m2 de construcción, que incluyen tres galerías para exhibición, auditorio para 150 personas, 4 aulas, cafetería, tiendas, restaurante y terraza abierta al público.
.
The Foto Museo Cuatro Caminos #FM4C (Photo Museum Four Roads #PM4R) is a project of Pedro Meyer Foundation as a museum, wants to be not only an exhibition space, but also a place of production of knowledge, training and multiple experiences, a cultural project at service of society and its development. A diverse, permeable and inclusive space.
The museum provides educational experiences that detonate creativity through intermediation of image and visual culture. It serves public of all ages recognizing the needs and previous knowledge of different types of visitors.
Located to the north of Mexico City in 77 Military Engineers Avenue,  a couple of blocks from the Cuatro Caminos Metro station, between the Miguel Hidalgo delegation and municipality of Naucalpan at State of Mexico, in what was a plastics factory in the 1940s. This is one of the fastest growing areas of Mexico City, with a population of around 3 million inhabitants.
The architectural project involved the remodeling of original industrial warehouse, as well as the creation of new spaces and began in early 2012. It was in charge of the architect Mauricio Rocha who has distinguished himself for his creation of cultural spaces throughout the country. It has more than 5,000 m2 of construction, including three galleries for exhibition, auditorium for 150 people, 4 classrooms, cafeteria, shops, restaurant and terrace open to the public.