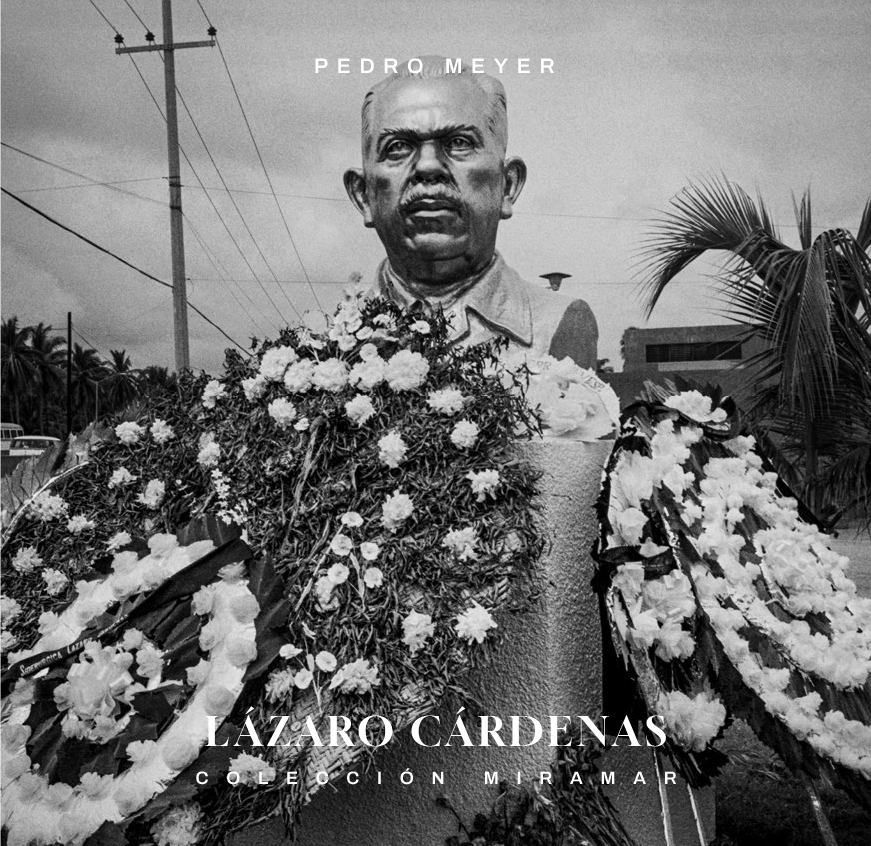 LÁZARO CÁRDENAS
Edited by Pedro Meyer and Gabriela Olmedo
Pedro Meyer (1935) is a photographer and visual artist who, at 87, continues to innovate. 
His collection reaches more than 1 million images of the most diverse themes of human activity.
Known for his contributions to the development of the Latin American photographic industry, he has never stopped addressing universal photographic themes throughout the transition from analog to digital.
The Miramar collection that includes this series of books covers the work and life of Pedro Meyer, where the author seeks to create a narrative as diverse as the very experiences of society. The transition of photography through technological changes that influence both content and form constitute an essential part of the author's concerns.
Gabriela Olmedo
She was born in 1976, she is a photographer and visual artist. She has been documenting the life of the circus for over 12 years and capturing subjects that invite reflection.
She started taking analog photography with her father as a child, and after his death, she transitioned to digital photography and now explores the creation of images through artificial intelligence tools.
Her photographic work reveals a surprising perception of the world. Her images show us that the perfect moment is the result of an energetic pact between light and shadows, and between the scopophilic impulse and the sensitivity of the viewer