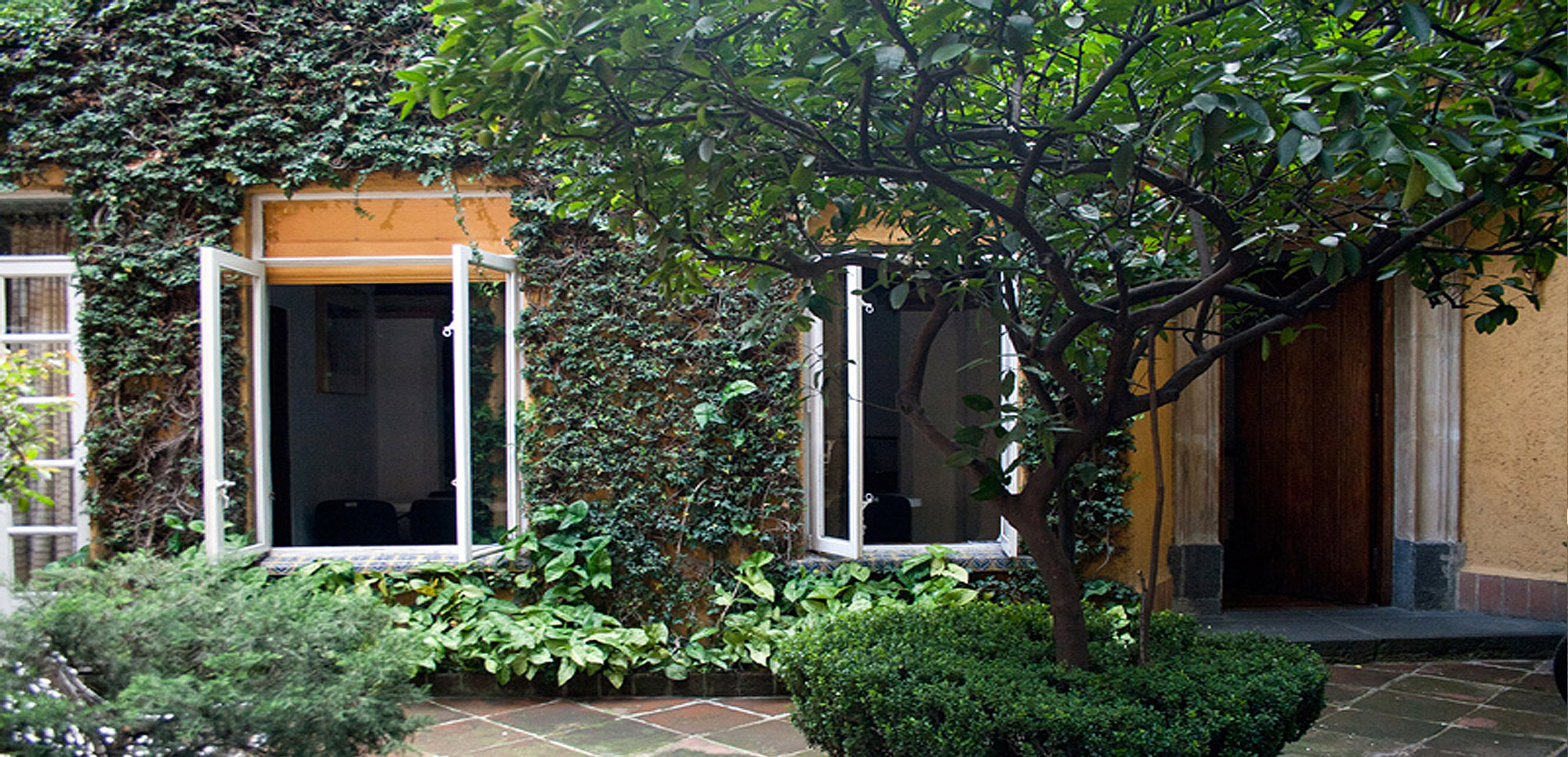 Casa Coyoacán (Coyoacan House) is the operating headquarters of Pedro Meyer Foundation and its walls cover the administration, production and, as of 2009, an educational offer that now ranges from initiation to photography, to updating of themes around image, technology and various media. The model bets on a learning built on dialogue between specialists and all those interested in creation, analysis and uses around the visual language.
Consistent with its role as hostess, Casa Coyoacán Maintains regular meeting spaces where participants are invited to interact with artists, speakers and experts from various disciplines to enrich their perspective and strengthen their critical vision.
In Pedro Meyer Foundation we believe that more effective use and better understanding of visual language strengthen community dialogue. For this we offer the following modalities in our activities:
PHYSICAL
Weekly and Saturday classes. Portfolios consultancies and reviews, all in an unbeatable location with WiFi, Coffee brake, Jardines and more.
ONLINE
Multicultural experience, flexible schedule, virtual platform, personalized attention, talks, and follow up to your projects.
FREE ACCESS
Conferences, Exhibitions and Talks of specialists. Open forum for emerging filmmakers and ongoing projects.