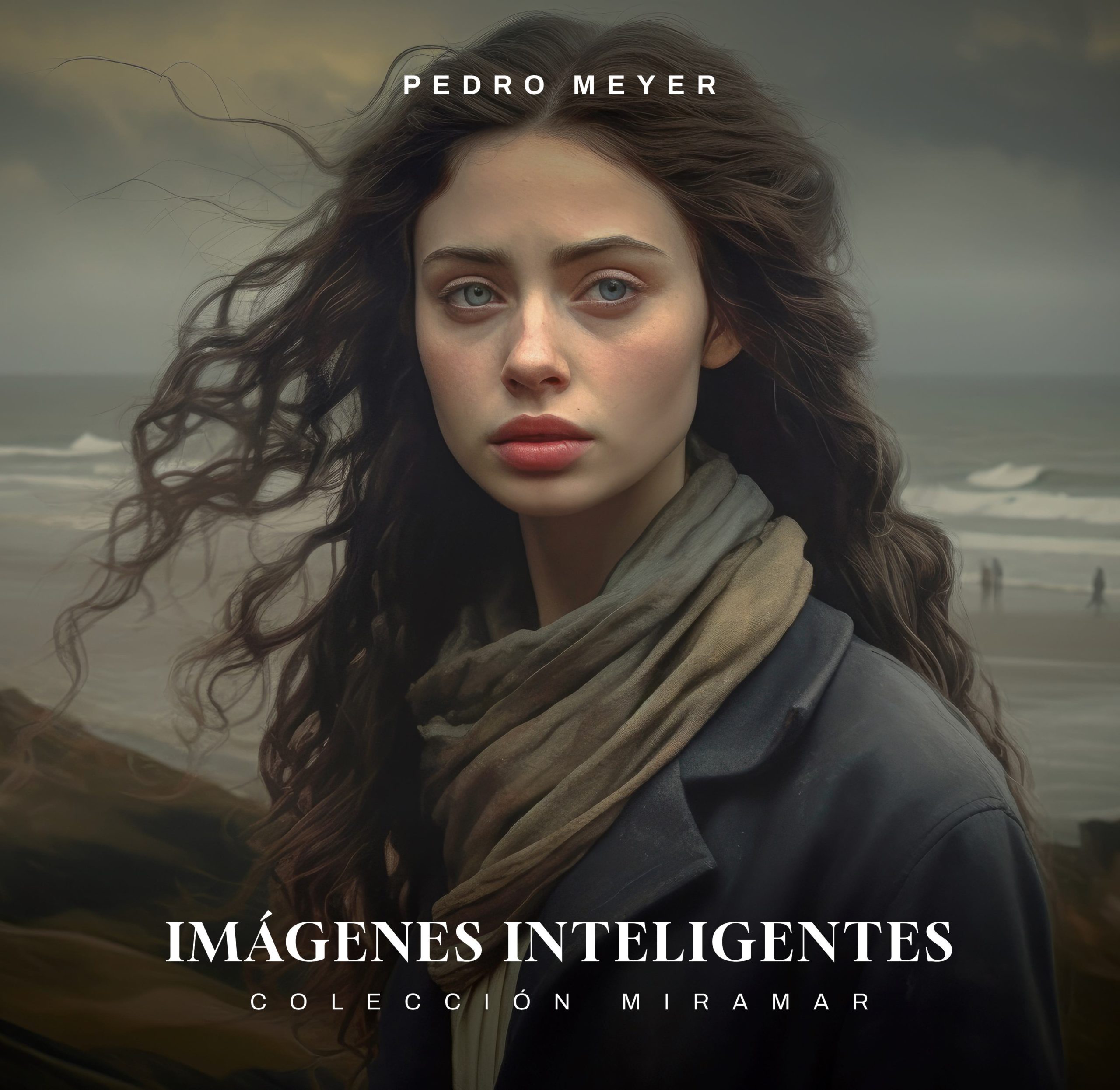 IMAGENES INTELIGENTES
Edited by Pedro Meyer and Alan Jonathan Esparza Miranda
No. pages:
153

No. photographs: 393 
Pedro Meyer (1935) is a photographer and visual artist who, at 87, continues to innovate. 
His collection reaches more than 1 million images of the most diverse themes of human activity.
Known for his contributions to the development of the Latin American photographic industry, he has never stopped addressing universal photographic themes throughout the transition from analog to digital.
The Miramar collection that includes this series of books covers the work and life of Pedro Meyer, where the author seeks to create a narrative as diverse as the very experiences of society. The transition of photography through technological changes that influence both content and form constitute an essential part of the author's concerns.
Alan Jonathan Esparza Miranda
He was born in 1995 and lived for 16 years in the city of Chihuahua until he decided to study for a degree in Psychology in Mexico City. He graduated from the Metropolitan Autonomous University in 2019. In 2021 she obtained a specialty in graphic design from the California Institute of the Arts.
Portrait and documentary photographer, his practice focuses on analyzing the relationships that the human being establishes with his images in everyday life. Through his writings, he reflects on the presence of the visual in the social dynamics present and the place occupied by photography for the subjective processes of the younger generations.
He currently enriches his production through collaboration with the Pedro Meyer archive, child psychotherapeutic practice, and the development of corporate and editorial design projects. To learn more visit alanjonathan.com.