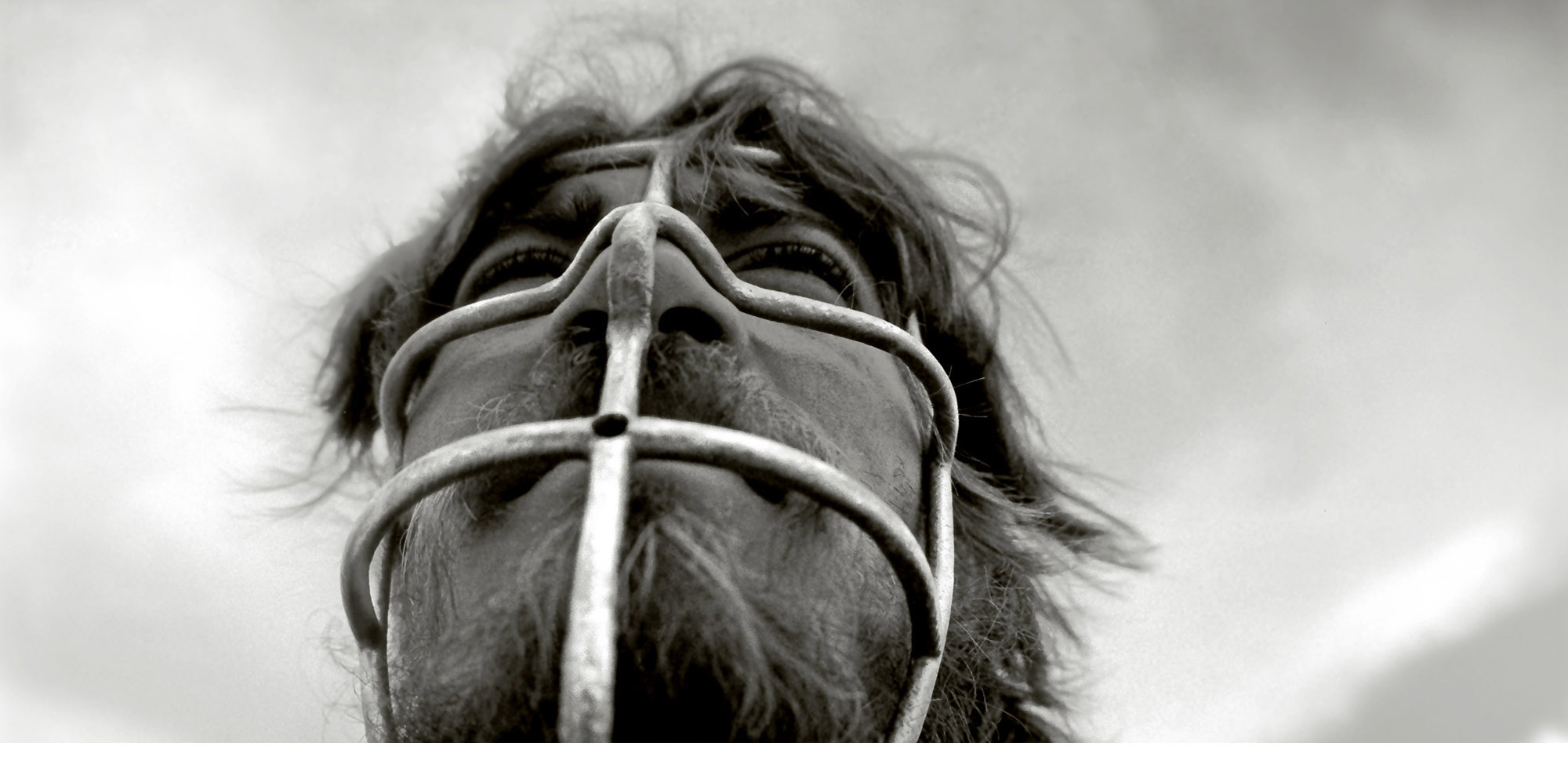 .
El proyecto Pedro Meyer, Herejías, es una retrospectiva de uno de los artistas más innovadores del mundo, conformada por cuatro décadas de obra fotográfica. La exposición de Herejías se inauguró de manera simultánea en 60 museos alrededor del mundo en el mes de Octubre del 2008, siendo un parteaguas en la manera en la que se exhibirá obra fotográfica en el futuro.
El fotógrafo mexicano Pedro Meyer es igualmente reconocido tanto por sus provocativas y poderosas imágenes como por su labor de pionero en la era de la imagen digital. Las fotografías de Meyer cuestionan de manera consistente los límites entre la verdad, la ficción y la realidad. Con el surgimiento de tecnologías digitales a principios de los 90's, Meyer evolucionó de ser un fotógrafo documental que creaba lo que se conoce como "imágenes directas" a un documentalista-digital que combina elementos de distintas fotografías para así llegar a una verdad distinta o más elevada.
La famosa afirmación de Meyer de que toda fotografía, tanto las manipuladas digitalmente como las que no lo son, son tanto verdad como ficción, le ha valido la etiqueta de 'Hereje' dentro del mundo ortodoxo de la fotografía documental. De aquí el origen del título de la retrospectiva, Herejías. Dentro de las aportaciones personales de Meyer al desarrollo de la fotografía digital destacan la creación del primer CD-ROM que combina imágenes con sonido, la creación de las primeras impresiones digitales en el mundo en 1994 y más recientemente la creación del foro fotográfico zonezero.com, el sitio de fotografía más visitado por contenido en la red.
Por si fuera poco, Pedro Meyer también ha sido líder, portavoz y responsable de la organización de los fotógrafos latinoamericanos como grupo, situando así la fotografía Latinoamericana en el mundo artístico internacional. En Herejías, Meyer aplica su extraordinaria capacidad visionaria al redefinir el concepto de exhibición fotográfica. Nos hace cuestionarnos, ¿Qué es una exhibición fotográfica hoy en día? ¿Cómo serán en el futuro? En una era dónde los museos viven una época de fuertes restricciones económicas y sus roles como instituciones de autoridad en el mundo del arte se están redefiniendo, el nuevo, y también herético paradigma para la exhibición fotográfica que Meyer nos presenta facilita:
• La colaboración creativa entre curadores y artistas
• Una red mundial de 60 museos participando en el proyecto de Herejías
• Mayor facilidad para la investigación así como la posibilidad para las instituciones de acrecentar su acervo y
• Estimulantes programas educativos que atraen la atención de la generación digital.
.
.
Pedro Meyer's Heresies is a retrospective comprising four decades of groundbreaking work by one of the world's most innovative photographers. The Heresies exhibit — opening simultaneously in 60 museums worldwide in October 2008 — will also create a revolutionary new paradigm for exhibiting photographs in museums.
Mexican photographer Pedro Meyer is as renowned for his powerful and provocative photographs as he is for his pioneering work with digital imaging. Meyer's photographs consistently test the limits of truth, fiction and reality. With the advent of digital photography in the early 1990s, Meyer evolved from a documentary photographer who created so-called "straight photographs" into a digital-documentarian who often combines photographic elements from disparate times and places to arrive at a different or higher truth. Meyer's oft- expressed contention that all photographs — digitally manipulated or not — are equally "true" and "untrue" has been labeled "heretical" in the orthodox documentary photography community. Hence the title Heresies.
Meyer's personal innovations in the field of digital photography include creating the first CD- ROM to combine sound and images, creating the first digital prints ever made and in 1994, creating his renowned online photography forum, zonezero.com — the most-visited digital photography content site on the web.
In addition to these artistic and technical contributions, Meyer's trailblazing work on behalf of Latin American photographers, beginning with his establishment of the Mexican Council of Photography in the late 1970s, effectively organized and elevated photography as an art form across an entire continent.
With Heresies, Meyer casts his visionary gaze toward the concept of museum-based photography exhibits. What are they now? What can they be in the future? In an era of financial constraint and basic redefinition of the museum's role, Meyer's new… and heretical… paradigm for photography exhibits facilitates:
• collaborative creativity between curator and artist
• worldwide networking amongst the 60 museums participating in the Heresies program
• enhanced research and collection-building capacity for museums, and
• compelling educational programs that appeal to the digital generation
.
.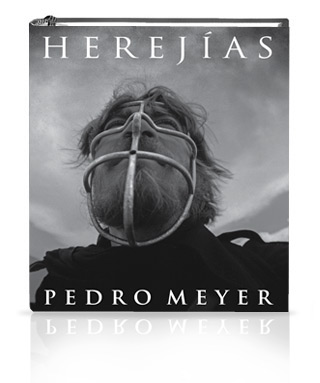 EL LIBRO
25 x 29 cms, abierto de 50 x 29 cms 300 imágenes: 120 en color, 180 en blanco y negro 368 páginas impresas a 4 colores frente y vuelta en papel Job Demi Mat de 170 g. con barniz de máquina brillante frente y vuelta.
Edición rústica: Forros con solapas rústica de 29 x 93 cms. impresa a 4 colores en el frente en cartulina Invercote de 330 g., con peliculado brillo Cartoné
Edición en pasta dura: Camisas francesas de 50 x 71 cm. impresa a 4 colores en el frente en Job Demi Mat de 170 g. con peliculado brillo Guardas en papel Pop Set negro de 170 g. Encuadernación en tela y grabado.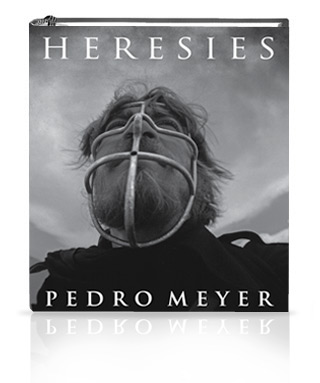 THE BOOK

Dimensions: Finish: 9.84″ x 11.41″ (25 cm. x 29 cm.) Open: 19.68″ x 11.41″ (50 cm. x 29 cm.)Photographs: 120 in color, 180 b&w
Pages: 368 Print pages: 4 x 4 in Job Demi Mat, 170 grs.  Plus spot varnish both sides.
Soft Cover:
Cover with full flaps 11.41″ x 36.61″ (29 cm. x 93 cm.)Print in 4 x 0 oon Invercote, 330 grs. Score and fold.  Sewn and glued. Shrink wrap single pack.
Hard Cover:
Dust Jacket: 19.68″ x 27.95″ (50 cm. x 71 cm.) Print in 4 x 0 on Job Demi Mat, 170 grs., plus spot varnish at front. End sheets on Pop Set black, 170 grs.
Score and fold. Apply dust jacket. Sewn, head bands, square back,  blind embossing on cover and spine. Shrink wrap single pack.


Tamaño/Size:  32.5 MB
.
El archivo PDF requiere que tenga instalado Acrobat Reader en su ordenador, si no cuenta con el, puede instalarlo desde aquí.
The PDF file requires that you have the Acrobat Reader installed in your computer, you can download it
here.
.
Disponible también en  librerías/Also available on bookstores: